Holiday Sugar Cookies
My favorite holiday cookie is the sugar cookie. I love to make them for Valentine's Day, Easter, Independence Day, and Halloween. But most of all I love making them for Christmas because I love to cut them out into these cute little wreaths.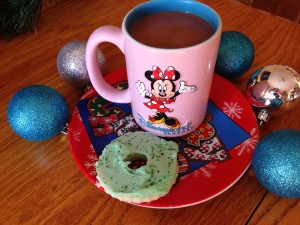 Holiday Sugar Cookies
1 cup butter or margarine, softened
1 cup sugar
1 large egg
1 tsp vanilla
2 tsp baking powder
3 cups flour
Preheat oven to 400 degrees. Cream butter and sugar together. Add eggs and vanilla. Add baking powder and flour one cup at a time, mixing well. The dough will be very stiff. Do not chill. Roll into 1/8 inch thick and dip cutters in flour before each use. Bake for 4 to 6 minutes or until lightly browned. Cool and then remove from cookie sheet.
Tags: Christmas, Christmas and holiday season, Cookie, Sugar cookie