Grandma Dody's Banana Nut Bread
This morning I woke up and I found this on my table: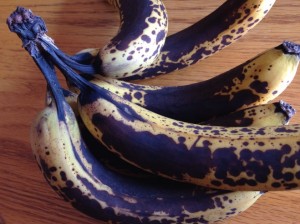 Do you know what that means? Time to make the banana bread! Yea! We all cheer because old bananas can turn into one of our favorite treats.
So I took those bananas and I did this: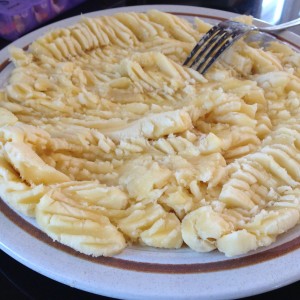 And used my Grandma Dody's Award Winning Banana Bread Recipe to make this: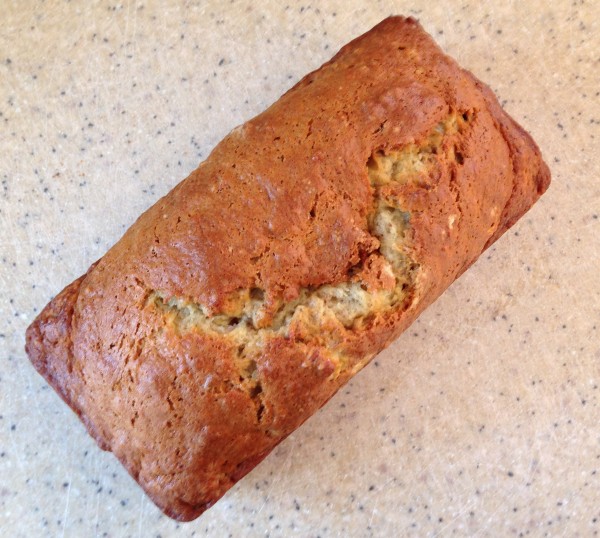 Grandma Dody's Banana Nut Bread
Prep time:
Cook time:
Total time:
The story of the award winning banana bread as told to me: My grandfather always thought my grandmother made the best banana bread. So one day grandpa asked grandma to make a loaf of her delicious banana bread to take to his friends at work. Grandma was a great cook and easily whipped up that bread for grandpa. He secretly took the loaf of banana bread to a competition where grandma's bread won 1st Prize.
Ingredients
¼ cup butter
1 cup sugar
2 eggs
1 tablespoon sour milk
2 cups flour
1 tsp baking soda
3 mashed bananas
1 cup walnut or pecan pieces (optional)
Instructions
Preheat oven to 350 degrees.
Cream sugar and butter.
Add eggs and mix well. Add sour milk.
Sift flour and soda together. Add gradually.
Fold in mashed bananas and nuts well.
Put in greased loaf pan.
Bake 45 minutes to 1 hour.
Tags: Banana, Banana bread, family, grandma